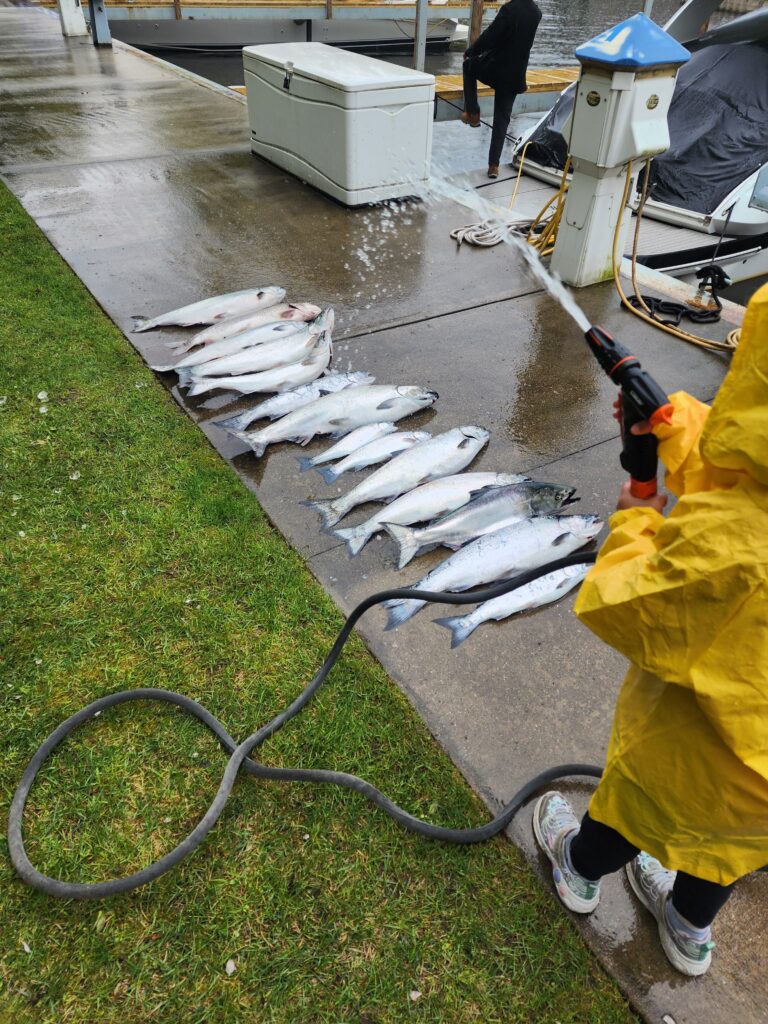 Fishing is moving in a very positive direction, why aren't you here to go? You could be!
Great day on the water Saturday 5-13-23.
The best bite came late in the morning to help us double our catch from 7 to 14 in the last two hours of the charter.  A new first mate in training.  You always have to keep the fish wet…..
Hope to see you onboard next year!  Capt Mike